Tetris
2/9/2004
By Simbey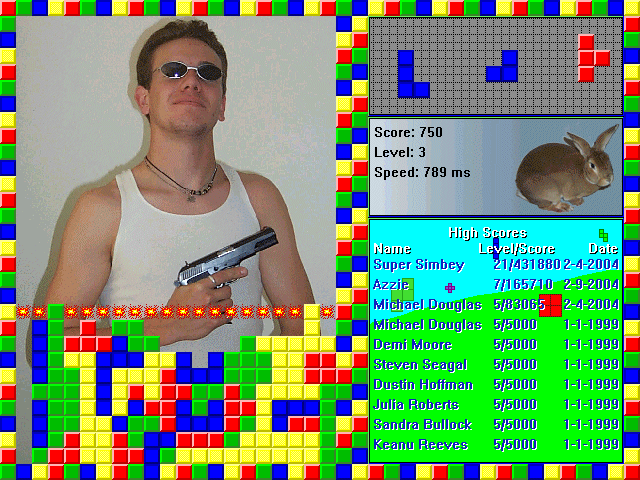 There's not much more I can possibly do to this version of Tetris!  It works without the originally crafted level backgrounds, and I added a new shape color.  If that weren't enough, programmatic support exists for special action-oriented code, such as the "fire line" shown in the screen shot.

Click here to download the current version!  I may still add some Pause/Quit buttons to the interface, but other than that I'd say it's done!

Now I just need to figure out why the SMTP loop stops processing connections in my E-Mail server every once in a while.  Does the thread crash?  Am I running out of available sockets or other resources?  So very weird...