New Camera
9/23/2008
By Danielle



So, since this page has literally been the same thing for over a year now, I decided to try to convert it into a family blog… hopefully none of the ghosts of David's past will come knocking.
I got a new camera!!! YAY! We haven't been that great at keeping the photo archive up to date, so I think this will be an easier way to share our favorites with all our loved ones. I am amazed at the quality of some of the pictures. It will take a while for me to become the photographer I want to be, but some of my best shots so far: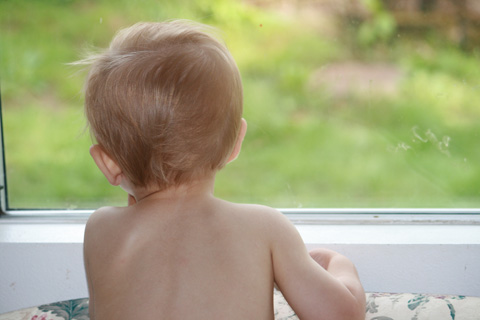 Nathaniel doing what he loves… looking out the window and wishing he were out there. (He really needs his first hair cut.)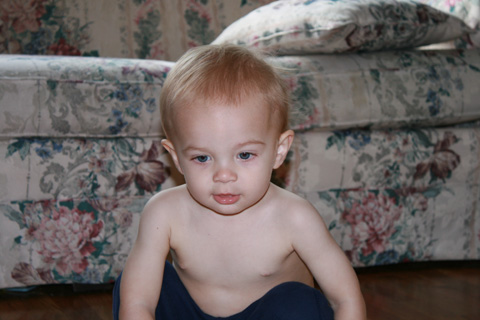 All these pictures were taken after a messy dinner, before PJs, thus no shirt.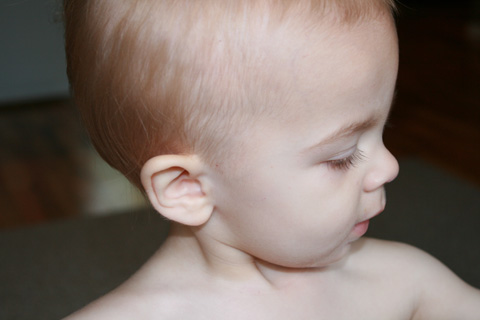 A closeup!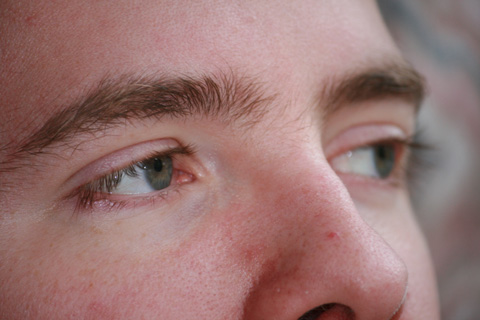 David didn't want his picture taken, but who could balk at such a close up!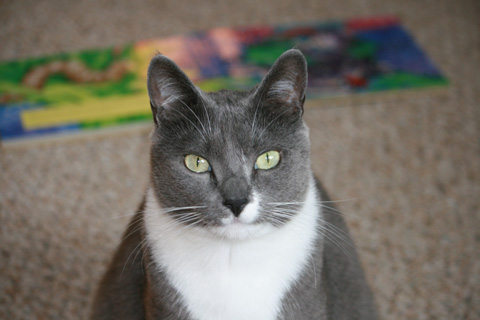 Good old Veechers… the best subject ever. She will sit completely still for as long as you like, staring directly at the camera under one condition- that you use the flash! Our light guided kitty makes the perfect subject for close up shots.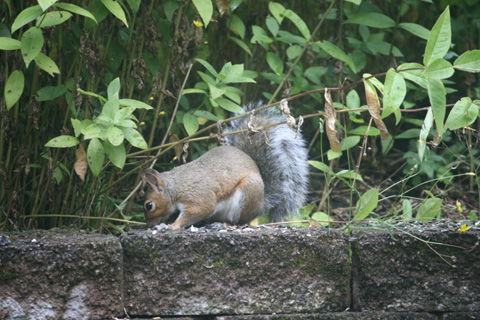 I coaxed a squirrel to sit out in our front yard and eat some sunflowers while I took pictures from the couch in the house…. Thanks to my new zoom lens!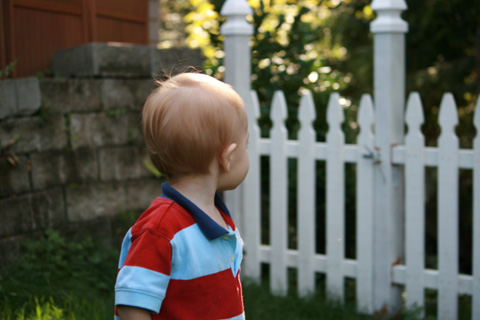 Yesterday we got outside for a few shots in the front yard. This one Nathaniel is admiring Uncle Steve's handiwork after he realized he could no longer open the gate thanks to a stick I stuck through the latch until I remember to pick up something a little more permanent.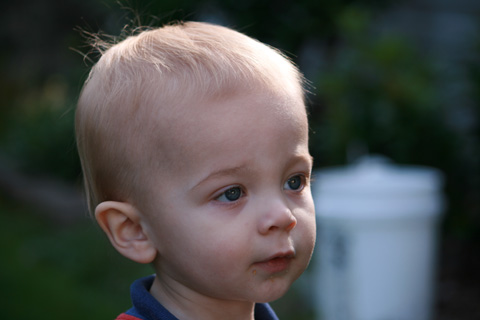 Messy face-close up!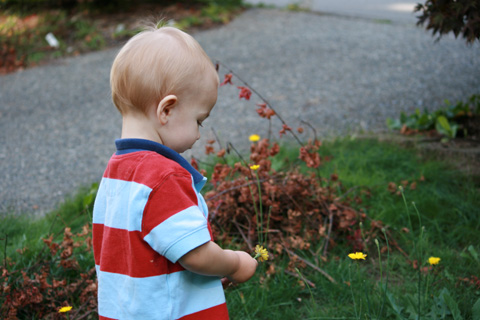 Looking at a dandelion I picked for him… I wish there wasn't a small brush pile in the background, but I couldn't convince him to stand anywhere else with the flower! He soon dropped it.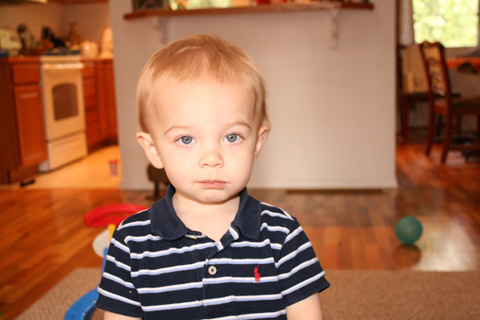 Though the colorings a bit off in this one, and Nathaniel looks quite washed out, you gotta love those big blue pouty eyes!


I'll do my best to keep this somewhat up to date. David's working on some backend stuff to make it easier for me to post pictures… so cross your fingers that it works!