Busy week!
9/29/2008
By Danielle



As usual, it's taking David longer than projected to finish the blogging tool, so this one is brought to you the more difficult way... But, thankfully David spent the whole weekend alone with Nathaniel so I could go play at Disneyland with my mom, thus his time shortage.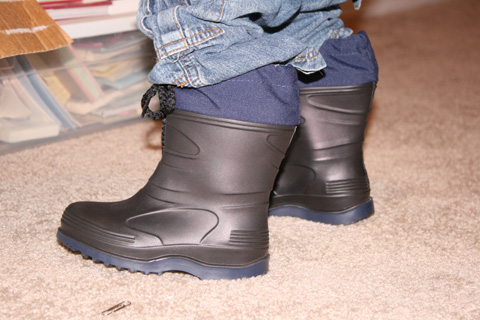 I found some new boots for Nathaniel last week. They look somewhat like David's, and Nathaniel really enjoyed conquering the challenge of learning to walk in them.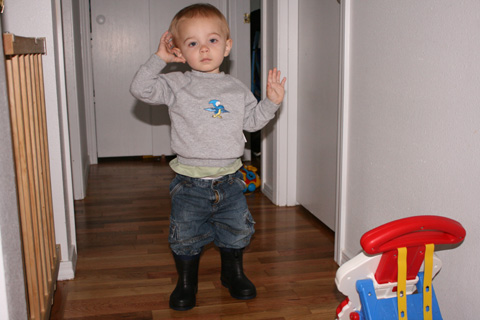 Somewhere, Nathaniel picked up this pose... he thinks when I get the camera out, he should put his hand behind his ear... I think he's trying to perfect the face-frame...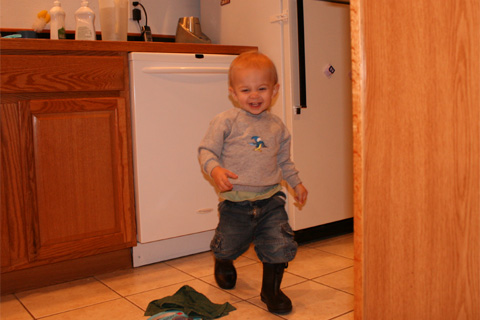 "These boots are made for walking..."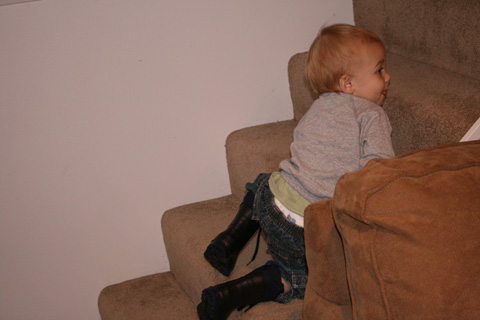 ...And climbing up the stairs.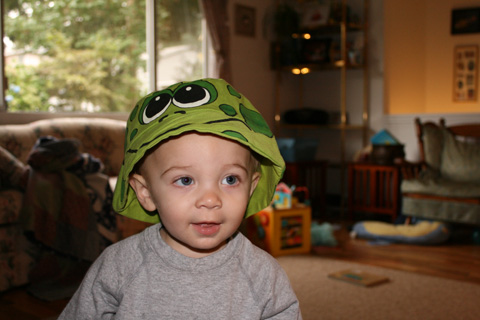 I also found this super cute froggy hat. It's a bit big for him now, but hopefully when he grows into it, he'll leave it on for a while. He definitely enjoyed playing with it!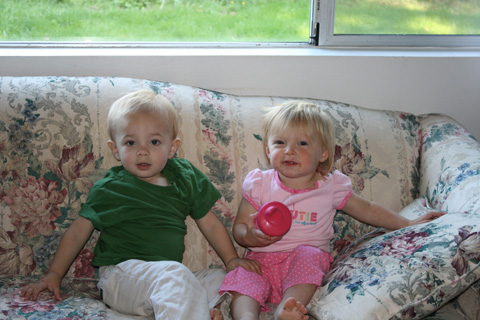 We had Samantha over today. Nathaniel just loves playing with her.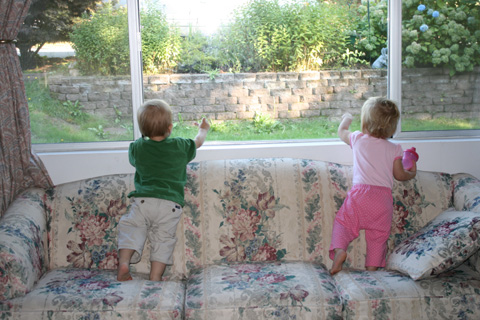 They both enjoy the couch, and the window!





Playing with the train is their most favorite thing to do!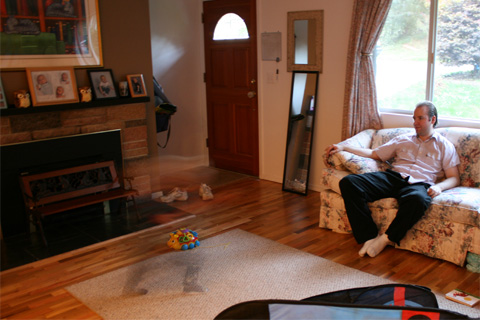 Check this out! Nathaniel was running so fast you can see right through him! I think we have the first X-man on our hands... he's invisible!

My first attempt at using the action sequence has failed miserabley because it was so blurry, but you get the gist of the game Nathaniel decided to play with David over and over and over again. There were so many rounds of giggles and laughter that I was able to play with the settings on my camera for quite a while, and still this one was the best sequence I got. I think I needed to boost the ISO, but unfortunately the sports sequence mode is automated and I can't change it... anyone with a Cannon Rebel XTI have any suggestions?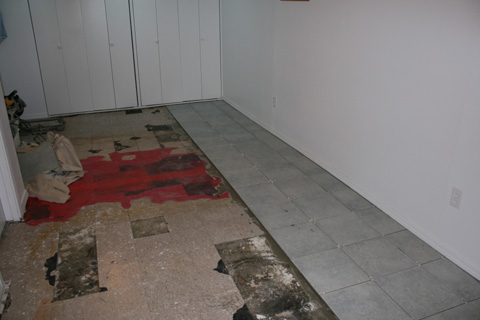 And finally, our tiling project is underway! The red stuff is some sort of liquid concrete they had to use to fill in a huge crack in the concrete floor that went all the way across the room... icky. It's going to look SO nice when it's done, and we're glad to rid of the carpet!