Nathaniel's last entry as a single child!
8/1/2009 9:04:35 PM
By Danielle Gould



While we're awaiting the arrival of our new little one, I decided that I might as well update the blog, since it's now been a few months!

Back in May, we had our portraits taken at Lincoln Park.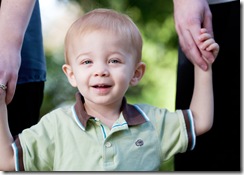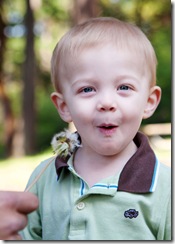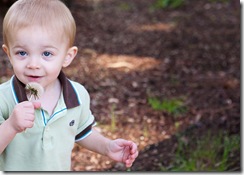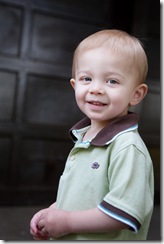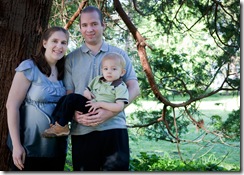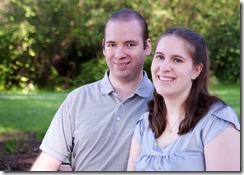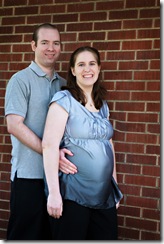 Heh- you should see the size of my tummy now!!! I'm 39 1/2 weeks pregnant, so I'm hoping it will begin deflation REALLY soon.
Back in May, we took a trip to the Olsen's house:
Nathaniel really enjoyed Jude's bike!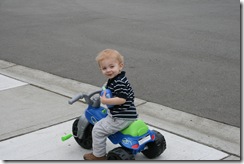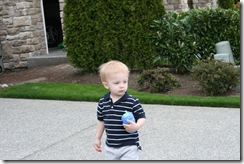 He also got to play in their bounce house!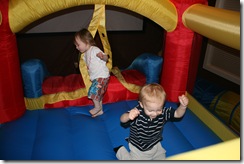 The deflation process was the most fun though!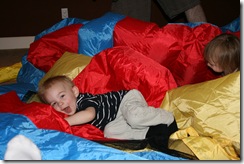 Playing with the sliding glass door for a really long time made David and I grateful that we don't have one!!!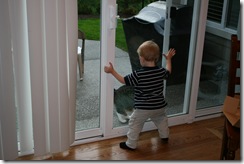 Conked out at home… a sleeping picture of Nathaniel these days is quite rare because he's a pretty light sleeper. His choo-choo-shoes are now too small, but he loves them so much, he decided to sleep with them one day!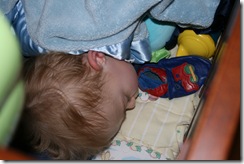 One of the first warm summer days we had, we bought a fun ball-sprinkler for Nathaniel. He loves it!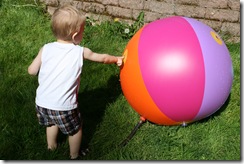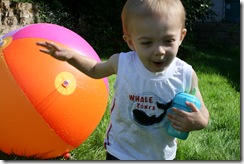 I love this picture! "Daddy's little digger" Nathaniel, dressed like daddy dresses, shovel in hand, sat on his bench and posed without being asked… mad dash for the camera!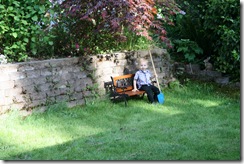 Now a tribute to animals: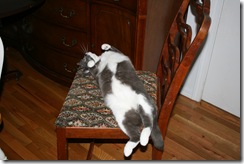 Sacked out kitty was sound asleep in this position until I showed up with the camera… she LOVES being "flashed."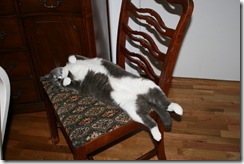 In June, we were lucky enough to get to bunny-sit for a week. We really really enjoyed having bunnies (for a short time). Nathaniel really loved feeding them and watching them. He still talks about them without coaxing.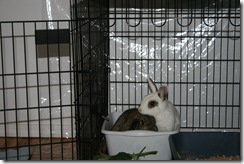 After they returned home, their owner shot this photo in their back yard and emailed it to me. I LOVE it! Let me tell you how outgoing and fearless that bunny is… When I get another bunny someday, I hope it is just like this guy!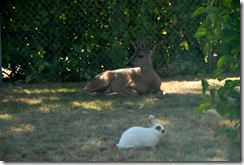 And finally, in preparation for the baby's arrival, David let me cut his hair. He's no longer sporting this look, but wanted one final picture to remember all that gel he went through, and the extra time spent in front of the mirror. Now he's back to a short buzz cut so that he can easily wash-dry- and help me with the kids!