A summer of accomplishments!
8/26/2010 4:40:22 AM
By Danielle Gould



A lot has happened since I last posted an update. Pretty much, our lives are changing on a daily basis!

Here comes trouble! Warren started walking at 11 months!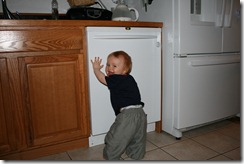 He's ALWAYS getting into things!
Nathaniel's a Mr. Cranky pants 3 year old!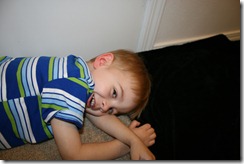 Warren feeds himself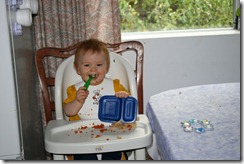 Nathaniel picks his nose… a lot. And watch-out, he likes to smear his boogers. (ugh! BOYS!)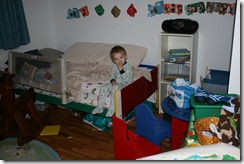 Nathaniel and David had fun putting together a lego-spider, an unopened kit I picked up at a garage sale. David didn't know Nathaniel was touching the spider when I took the picture- he wasn't suppose to touch :)
Quadoo, our VERY cuddly kitten puts up with an awful lot! He really loves the kids!
How is it that I ended up with two cuddle-bugs? If ever I'm holding one of them, the other has to crawl up and have a double cuddle.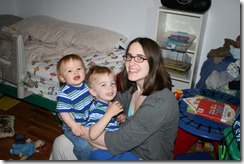 Happy Boy loves his new slide- it's quite a bit bigger!
Little man LOVES the water- even if his brother is smearing bubbles all over his head!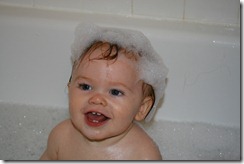 I got my book in print!
This was suppose to be pictures of the boys after they all got haircuts- Warren's first haircut (noted). But, it sort of turned into a day in the life of the Gould parents- constantly separating two very physical young boys. They are both instigators!
…Because he has an obsession with fans, and we know his "special-ness" is because he's a…
And a special tribute to my summer-
This was the space the first time I looked at, just beginning to dream of opening my own consignment shop….
Sorry dude-in-this-picture… your smoke-shop does not belong in such a beautiful place :)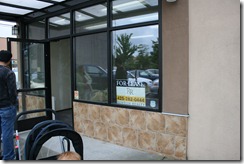 Before I even signed a lease, I took a leap of faith and got an awesome deal on some store fixtures. I borrowed a friend's husband to go with me, U-Haul and all, up to Mukilteo to collect my future fixtures.
The U-Haul wasn't quite full, which proved to be a disaster when we got home and boxes of hangers had fallen and spilled throughout the place- oh and it was nearly 11pm on a work-night!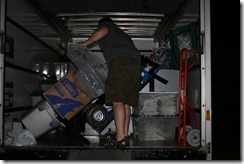 The stuff barely fit into our garage!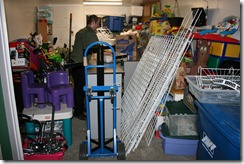 The signage made it mine!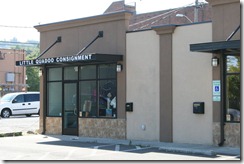 And, in the end, it produced a beautiful little store:
We will be opening, unannounced and cash-only, next week!